Bio english
english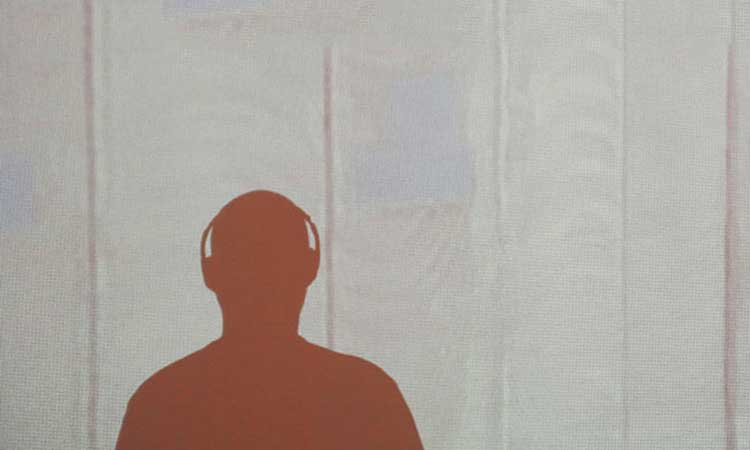 Massimiliano Viel attended academic studies in piano, electronic music, music conducting and composition, graduating under the guidance of A.Corghi at the Conservatorio "G.Verdi" of Milano. He received a PhD deegree for his research about listening at the Planetary Collegium, University of Plymouth, UK.
He then attended masterclasses in composition, computer music, ethnomusicology and interpretation, in Italy and abroad (attending, among others, the Royaumont Foundation in France and the Mozarteum in Wien, Austria) with M.Stroppa, K.Huber, B.Ferneyhough, K. Stockhausen, F.Donatoni and T.Murail.
In 1989 he abandoned the piano concert career in favour of the pursuit and research of new sounds and playing techniques with electronic keyboards.
As a keyboard player he has collaborated, along the years, with several ensembles such as Nuove Sincronie in Milano, Arditti Quartet, Caput Ensemble in Rejkiavik, MusikFrabrik in Düsseldorf and orchestras such as the Teatro alla Scala Orchestra in Milan, the WDR Orchestra in Cologne and the Orchestra of Paris. He has performed in theaters such as La Scala in Milano, Théâtre du Châtelet and Citè de la Musique in Paris, Het Muziek Theater in Amsterdam, Philarmonie in Cologne, the Opera House in Leipzig, the Gulbenkian Foundation in Lisbon and many others.
He collaborated, as interpreter and sound designer, with composers such as K.Stockhausen, L.Berio, L.Francesconi, F.Romitelli and F.Guerrero. He performed many works of K.Stockhausen both as world and national premieres. Among them, in 1997 he performed the Canadian première of the "XV Piano Piece" at the Mercure Theater in Montreal, Canada and in 2013 he performed the Italian premiere of "Luzifers Zorn" for one singer, one actor and one keyboard player.
In the same years, he has developed his own technical and aesthetical research in music writing, producing more thatn fifty works for acoustic and electronic instruments, scored for solo instruments up to full orchestra, performend in more that 15 countries in all the five continents. He is also produced and presented a number of live performances with electronic and acoustic instruments, such as EM (based on electromagnetic soundscapes) and Chinvat live.
Interested in the relationship between music and the other means of expression, he entered upon realizing performances in close contact with theater, videoart, dance and visual arts. Among many others: EVE, a one hour lasting event for one actor, piano, electronic music and videos premiered at Triennale Milano in 1996, ID, a dance project premiered in 2007 at the Tribeca Dance Festival in New York USA and ORDO COELESTIS, an audiovisual installation of public art that was presented in 2015 at the Expo Gate, in Milano, and was attended by more than 7000 people.
In 2001 he joined Otolab, a collective audiovisual laboratory with whom he collaborates producing performances and installations that have been presented in festival such as: Bienniale in Zagreb 2003, NetMage in Bologna, Experiénce de Vol in Bruxelles, the Festival de las Culturas Universales Monterrey (Mexico) and Mutek Festival in Montreal, Canada among many others.
He has written books and papers in the fields of music theory, sound studies and music education. He is a full professor at the Conservatory "G.Verdi" of Milano, Italy, where he teaches courses related to music composition and analysis.